In 2022, a picture is still worth a thousand words. Photo galleries for listed properties are prominent setpieces on realtor sites. These galleries, when professionally completed, have the power to spark interest in homes and sell properties on their own. Pictures tell a story to the viewer, allowing them to virtually step foot in what could be their future residence. As a realtor, it's important to focus your efforts on making property photos look impeccable. To help you along the way, we've compiled a list of the top five photo editors for real estate agents.
What Do You Need To Accomplish With Your Photo Editor?
Before we jump into our top five, let's go over what you may need a photo editor for. Chances are you will not be engaging in any intense layering, thresholding, or detailed object removal. You want the basics, and a bit more.
Color corrections, brightness and contrast adjustments, cropping, and minor touch-ups will be more than enough for the majority of realtors. These features will let you edit beginner and advanced photos. However, if you're an agent who wants to change a photo from an afternoon to an evening shoot, some of these options will allow you to do just that.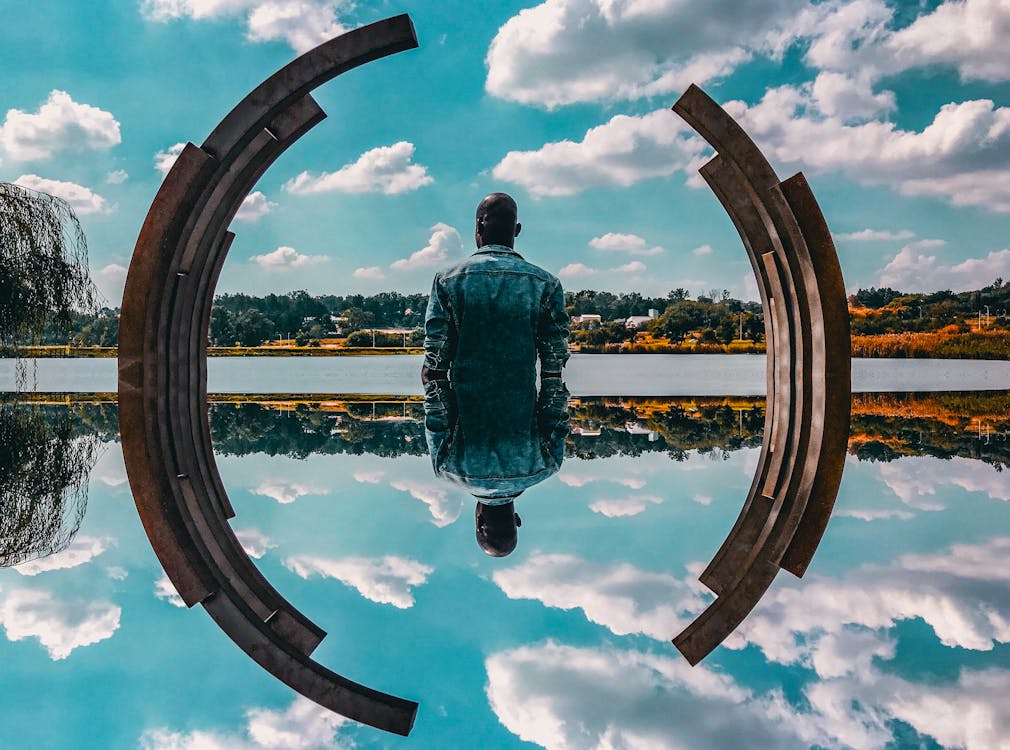 It's no shock that Adobe's Photoshop and Lightroom make our list. Everyone else, except for perhaps one mention, is an alternative to Adobe's behemoth. Recently, Adobe switched its creative cloud over to a subscription-based model. Subscribing to the cloud earns you access to all Adobe products including Premier, their elite video editor. For a realtor, we recommend subscribing to the "Photography Plan." This plan lets you access Adobe's Photoshop and Lightroom products on desktop and mobile platforms for $19.99 per month or $240 per year.
It can be daunting at first
When you first open Photoshop you'll quickly consider what you've gotten yourself into. The program is visually daunting, offering many features and functions. It is designed for professionals, but it can still serve you well with practice. Photoshop's design is actually very user friendly, sleek, and powerful.
You can accomplish a lot in very little time. Each item in the toolbar has a pop-out menu explaining the function of each tool. This saves you time browsing through video tutorials on YouTube to understand the function of the scissor icon. Photoshop also gives you access to layering and professional features.
It's Ok To Be Scared
If the full version of Photoshop is still too much for you to take in, Adobe launched Photoshop express. This is entirely free software for mobile photo editing. Photoshop Express is not aimed at professional content creators or editors.
It's designed for beginners looking for high-quality software to make quick edits. Photoshop Express gives you access to the essentials such as contrast, brightness, exposure, spot removal, and a variety of effects. The software even has a "decorate feature" allowing you to add text and create collages all from your phone. This makes sharing content on your social media easy.
Every Batman Needs A Robin
If you are sticking with the professional desktop version of Photoshop, it's best friend Lightroom is included in your monthly subscription. Since most of your work will involve photo enhancement you may find yourself spending more time on Lightroom. It's essentially a beefed-up version of Photoshop Express for your desktop. This allows you to get into detail on the manipulation of your photos. Lightroom also has a library of free preset filters that you can quickly apply to your photos with just one click.
BoxBrownie.com: Sweeter Than A Box Of Chocolates
Want a stunning 360-degree photo to immerse a potential buyer into a property? It gives buyers a full view of what could be their new home. With open houses on standby due to the pandemic, virtual tours are the best way to flaunt the beauty of a home. If taking a 360-degree photo sounds scary to you, let alone editing one, BoxBrownie.com is here for you.
BoxBrownie.com is a real estate photo editing service that will make your traditional photos look professional. The service clears up any clutter, lighting issues, and lack of colour in your photos, including 360°
Leave It To The Pros
You could spend hours learning how to remove one spot in the dining room photo of your million dollar property, or you could leave that to the BoxBrownie.com pros. Even the easy edits made on Photoshop Express and Pic Monkey can still be time-consuming. If you don't have existing knowledge of the principles of a good photo, your image might end up looking worse.
BoxBrownie.com requires no subscription. They start you off with a free trial where a professional enhances three images on your behalf. They will even take one of your images from dawn to dusk. Yes! If you'd rather have taken a photo in the evening than the afternoon, and you don't have time to snap another picture of your property, BoxBrownie.com will seamlessly transition your daytime shoot into a night time shoot. All you have to do is create an account, upload your photos, and wait for the professional enhancements. It gets better! BoxBrownie.com will also virtually stage any room in your listing, and you can try their virtual staging service for free
After your trial, prices are as follows:
$2 per Image Enhancement
$5 per Day to Dusk Transformation
$5 per 360° Image Enhancement
Putting The Service In Customer Service
Every image edited by BoxBrownie.com professionals is returned to you with no ownership taken. Customer service experts are available 24/7 to answer any questions via live chat, phone, or email. If you are unhappy with an edit, don't worry, BoxBrownie.com will make an unlimited number of changes to your photo until you are satisfied. The turnaround time for your photo enhancement is under 24 hours so you don't have to wait to post content.
BoxBrownie.com also offers an array of realtor-centric services including virtual staging, renders, floorplan redraws, and copywriting, all on a pay-per-use basis.
What's Not So Sweet
Because of its pay-per-use nature, BoxBrownie.com does not offer a fee for bulk enhancements. Many realtors have more than one photo from a shoot they'd like professionally enhanced, and with no discount offered for bulk enhancements, which can add up.
However, the time BoxBrownie.com saves you from having to enhance a batch of photos on your own is worth the investment for busy realtors tenfold.
Pic Monkey: Doesn't Monkey Around
Pic Monkey is an online photo editor with no downloads or installs required. It can be accessed through any web browser. Subscription fees start at $7.99 per month or $96 per year covering basic filters and touch-up tools. $12.99 per month or $156 per year will give you access to pro features and unlimited online storage for your work.
Keep It Simple
In terms of simplicity, Pic Monkey has an advantage over the competition. It uses drag menu bars and filters allowing for easy manipulation without any complex editing knowledge. For example, instead of knowing what terms like hue and saturation mean, realtors simply drag an adjustment bar adding intensity to effects. If an image becomes too colorful, drag the bar to the left, to add color, drag the bar to the right.
More Than Just A Photo Editor
Outside of photos for listings, realtors often need images and graphics for their business in general. Pic Monkey will have you covered. You'll have access to millions of stock photos from Uplash & iStock. If you need to touch up business cards or calendar headshots Pic Monkey offers teeth whitening and skin smoothing features. There are thousands of templates to add text to your photos and over 9000 graphics and icons that you can piece together when building a new logo.
Trouble In Paradise
The one drawback to Pic Monkey is that you need to have internet access to use their features. This can be difficult if you are on the move. Although Pic Monkey does offer an app, it's catered towards social media posts. Although the interface is easy to use, it's need for constant internet connection puts it at a disadvantage when compared to Photoshop Express, which is almost as simple and entirely free. Pic Monkey is still a great choice if you want to create content for your entire business. The subscription fee will save you more than $80 per year compared to Photoshop.
PIXLR: Never Go Without A Filtr
PIXLR is a free photo editing website and app offering filters, touch-up tools, and easy editing on the go. The app turns your device into a professional virtual photo editing studio. This allows you to bring out the best in your photos and easily share them on social media.
The interface is similar to Photoshop and Lightroom without the complexity, allowing you to finish enhancements in record time. PIXLR is the sweet spot offering professional photo enhancement features at novice level complexity. Pic Monkey is easier to use and your photography knowledge does not have to be robust, but PIXLR is Photoshop lite. The problem is that there already is a Photoshop Lite in Photoshop Express. We recommend testing both apps to find out which one suits your needs and abilities.
Crop & Chop
PIXLR comes with pre-loaded sizes and layout designs for specific social media platforms. This ensures nothing is lost in the posting process. This is a definite edge over the competition. For example, if you wanted to post your enhanced image to Facebook, you simply add it to the template, which properly crops your image for Facebook viewing.
Feeling Thrifty
For agents who are on the go and conscious of their coin, PIXLR is the best deal as it is entirely free. To keep its free status, PIXLR runs ads, which can be removed for a $5 subscription fee. Unfortunately, PIXLR doesn't offer realtor centric services such as graphic design or 360 photo editing, making it a one-trick pony.
Canva: Last But Not Least
Canva is another photo editor on our list that offers more than photo manipulation. The entire app can help you improve your business as a whole. The goal of Canva is to help you edit your photos so you can immediately include them in the provided templates and designs. You can then take these designs and use them for business.
The free version of Canva packs a punch offering 250,000 templates, hundreds of thousands of free photos and graphics, collaboration with team members, and over one hundred design types. For $16.99 per month or $204 per year, Canva gives you access to their library of stock photos, graphics, and videos, which you can use in your marketing. In addition to this, Canva lets you schedule your social media content through their service.
Behind The Competition
The photo manipulation in Canva is slider based, much like Pic Monkey, allowing you to change the intensity of certain features such as brightness and exposure. It is not as complex as PIXLR or Photoshop, which means you miss out on key features like spot removal, and you definitely cannot transform your photo from day to night as you can with BoxBrownie.com.
Where Canva Excels
Canva pulls ahead of competitors because it is more than a photo editor, it is focused on improving your business as a whole. Its photo editors for Real Estate agents offer the bare minimum in terms of correction and filters. The rest of the program offers templates, custom presentations, and videos, allowing you to incorporate your enhanced pictures into a variety of content. Pairing Canva with a premium photo editor like Photoshop Express or a photo editing service like BoxBrownie.com can greatly improve the quality of your content.
Now you have our top five photo editors for real estate agents, but there can only be one winner. All our selections are excellent choices offering a variety of features at reasonable prices to help you get the best from your photos. However, one service has an advantage the others cannot offer: BoxBrownie.com
Your time is important. As a busy realtor, the majority of your energy should be centered on connecting with your clients and building your database. It's great to learn photo manipulation to enhance content on your own. But each program on the list has a learning curve requiring patience, effort, and of course, time.
That's why for realtors, BoxBrownie.com is our winner. When asking yourself, "What Photo Editors for Real Estate Agents are actually worth paying for?", "BoxBrownie.com" is your answer. You'll have peace of mind knowing a group of professional photo editors is working on enhancing your photos. And you have access to 24/7 customer service staff ready to assist you with any concerns. And the benefit of their pay-per-use service cannot be understated. Take it from someone who's subscribed to Adobe's cloud and could never quite get enough use out of it.
Finally, BoxBrownie.com is catered to realtors, where other apps on our list are open to all professions. BoxBrownie.com will help you with floorplans, 360° virtual tours, staging, renovations, and even renders. They are a dedicated resource to help realtors excel.
References
https://www.wix.com/blog/photography/2019/04/11/best-free-photo-editing-software
https://www.digitalcameraworld.com/buying-guides/the-best-photo-editing-software
https://fitsmallbusiness.com/real-estate-photo-editing-software/
Comments
comments