There are hundreds of stats we can write on how videos can help build your real estate business and brand. We'll mention one. Real estate listings with video content receive 403% more inquiries than those without videos. If you're still using photo slideshows to sell homes on sites like Realtor.ca, you are missing out on big business. Filming video can be a daunting task for some. Others find it time-consuming. But video content is worth the effort. Video as a medium allows realtors to flex their creativity and produce content that connects with clients and builds their brand. As a solo agent, you don't need the latest cameras or editing software to start making great videos. Always remember that done is better than perfect. Focus on consistently filming great content and sharing it across all your social media platforms. Below we've compiled helpful tips and advice on how to create great real estate video content as a solo agent.
Put Your Personality On Display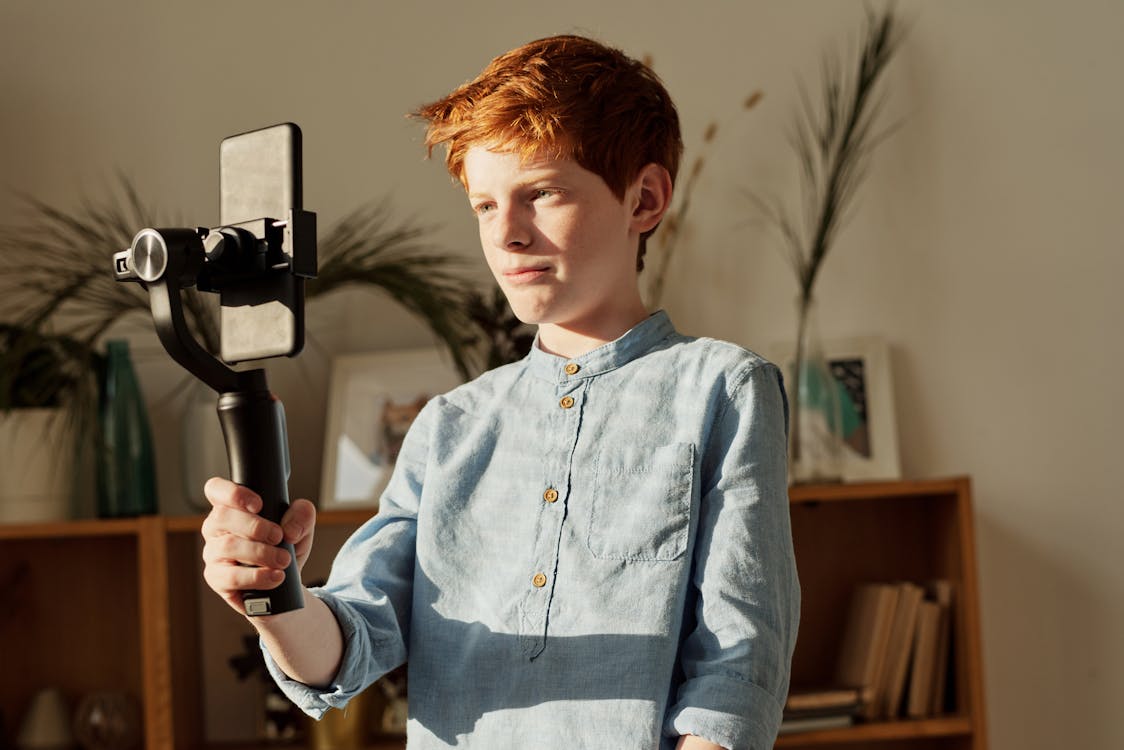 Your real estate business centers around you. Your real estate video content should be no different. If you examine a list of the top-performing YouTubers you'll find names like David Dobrik, Casey Neistat, PewDiePie, and Mr.Beast. Their successful videos were not full-length feature films with award-winning sound engineering and cinematography. Most of their channels are vlog based, where they hold their cameras and film themselves. Shots are sometimes out of focus, the sound can be off, and sometimes the edits don't quite work. But millions of people watch their videos daily.
These YouTubers didn't rise to popularity because viewers enjoyed seeing their amateur style. However, creative YouTubers like Casey Neistat have perfected the "vlog," making it look professional. Viewers tune in to these videos to see the YouTuber. They like them. They form bonds with them and feel like they are a part of their life. If you need a realtor specific example, look at Ryan Serhant. His videos feature "vlog-style' templates paired with real estate specific information and life coaching. These videos allow viewers to connect with Ryan on a personal level.
Movies are great forms of escapism. They offer a two-hour relief from the problems and worries of our lives. They need to be executed to perfection with the highest quality equipment. This allows audiences to suspend disbelief. When we leave a theatre we feel like we've grown with the character or gained knowledge or a new perspective. It's the same feeling after watching a TedTalk. Vlogs offer that same escapism paired with a human connection. And that's why viewers will excuse the amateur style because the elements of escape and connection are strong.
Your Real Estate Video Content Is About You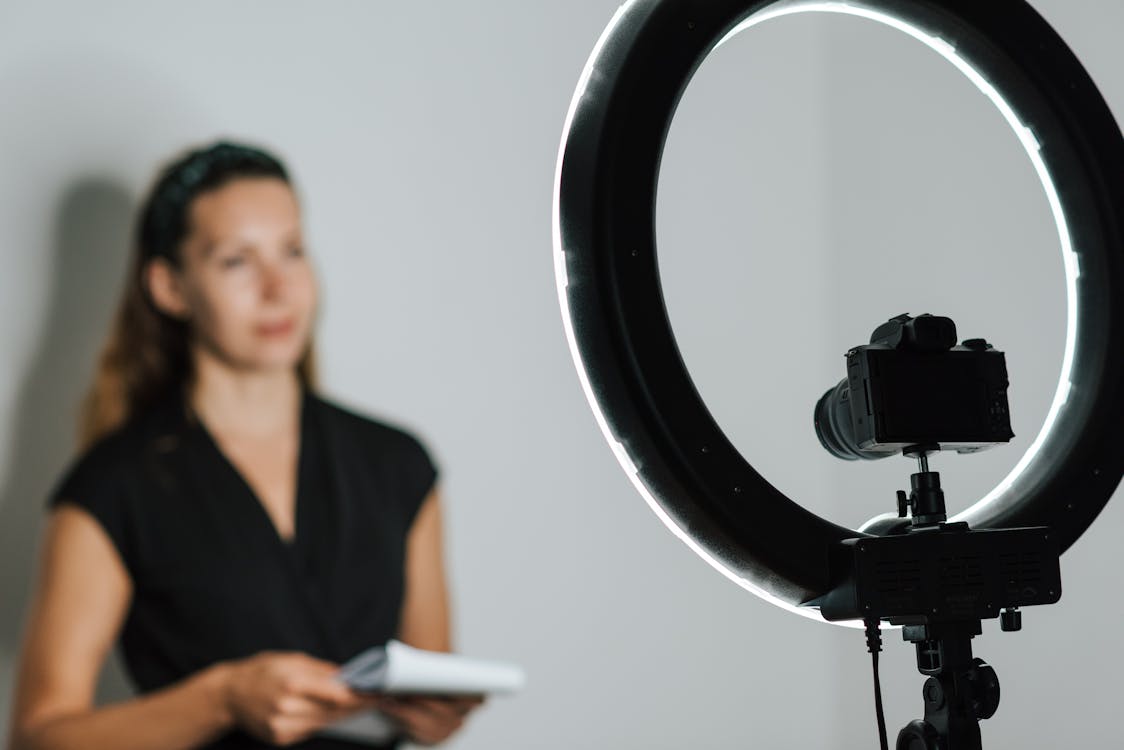 As a realtor, you have to be comfortable in front of the camera. You need to be the face of your videos because you are the face of your business. Remember, practice makes perfect. It may be awkward at first, and you may not like seeing yourself on screen, but the more you film the more comfortable you'll become. Whether the platform calls them subscribers or followers the goal is to get viewers coming back. The properties, interviews, and tutorials provide an escape to viewers, and their connection is built with you. An amazing home you're offering gives viewers a glance into the life and prestige that comes with it. You as an agent are offering this inspiration to the viewer.
Becoming the focus of your videos allows clients to build a bond with you. They see your mannerisms, hear your tone of voice, and become familiar with your personality. At the end of each video, they'll know more about you. The more they see of you, the more they'll understand who you are, and the more they'll trust you. Remember, people do business with those that they know, like, and trust. Your content should always be aimed at these things. Your real estate video content can be the foundation for building your strong real estate brand.
Be Consistent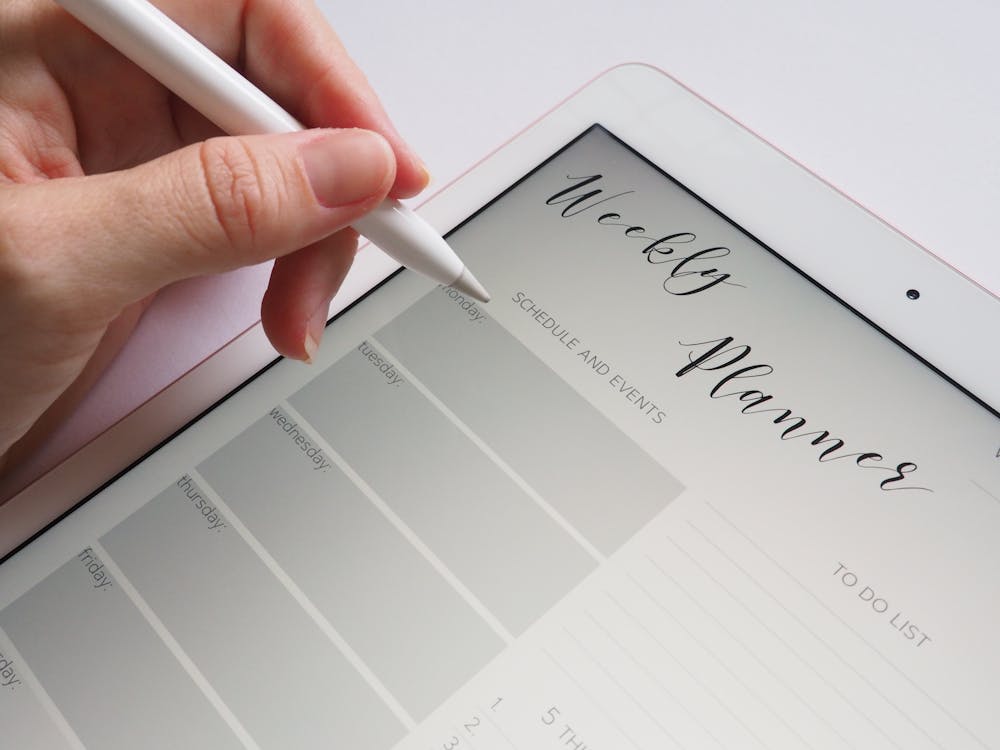 YouTube influencers don't skyrocket to the top overnight. It takes years of dedication and consistent posting to make a name for themselves. The more content they generate, the easier it is for audiences to find them. Take Casey Neistat for example. Casey posted one ten minute vlog every day for a year. After that year he stayed consistent with his content, posting almost daily. He started his channel back in 2010 and today he has nearly three billion combined views. And David Dobrik filmed 500 vlogs before becoming a "breakout" YouTube star.
Taking on filming videos when you are busy with real estate tasks can be challenging for a lot of agents. Without a quick return on their investment, most agents may stop filming early in the game. You need to have a long-term goal in mind. You are building a "brand castle" with LEGO and no instructions. Each piece of real estate video content you post adds another brick to your brand.
The more you post, the more bricks you have to work with. You don't have to be extreme and post videos every day like Neistat or Dobrik, after all, they make videos for a living. Setting a schedule of one video per week is a great way to get yourself into a filming routine. If you film one video per week you'll have 52 at the end of the year. That's a lot of content. All you have to do is be consistent. For seasoned agents, challenge yourself to post 50 videos in 2 months. The more real estate video content you post, the more chances you give clients to find you.
Finding The Right Equipment For Your Video Content
Smartphone vs DSLR
You're ready to be the star of your video content. Now you have to find some equipment to help you get there. We believe the best equipment for the job can be found in your pocket. Before investing money into an upscale camera, start filming with your smartphone. Most smartphones today have enough horsepower to challenge even some of the very best DSLRs.
Beginning your film journey with your smartphone is perfectly acceptable. Smartphones are compact and easy to operate. So, you can practice and hone your filming skills while producing quality real estate video content. Smartphones also allow you to instantly share videos across social media platforms and make quick edits after filming.
After you're familiar with the filming process and you've posted a fair share of videos, you may decide on upgrading to a DSLR Camera. A Digital Single Lens Reflex camera or DSLR can take your videos to another level. You may already be familiar with these cameras from your 360-degree tours, but they have incredible film capabilities. 
Unlike your smartphone, which has built-in memory, DSLRs require memory cards to store photos and video files. It allows for a whole new world of professional features to make your videos even more unique. DSLRs allow for lens changes, aperture adjustments, exposure treatments, and manual focus. And the footage from these cameras is incredible.
If you are making the jump from smartphone to DSLR for your real-estate videos we recommend starting with a camera the majority of vloggers chose as beginners. The Canon 70D is a relatively inexpensive camera, and it's easy to use. Editing and sharing your real estate video content after filming is more intensive with a DSLR camera, but if you want to beef up the quality of your content it is worth the effort.
Editing Software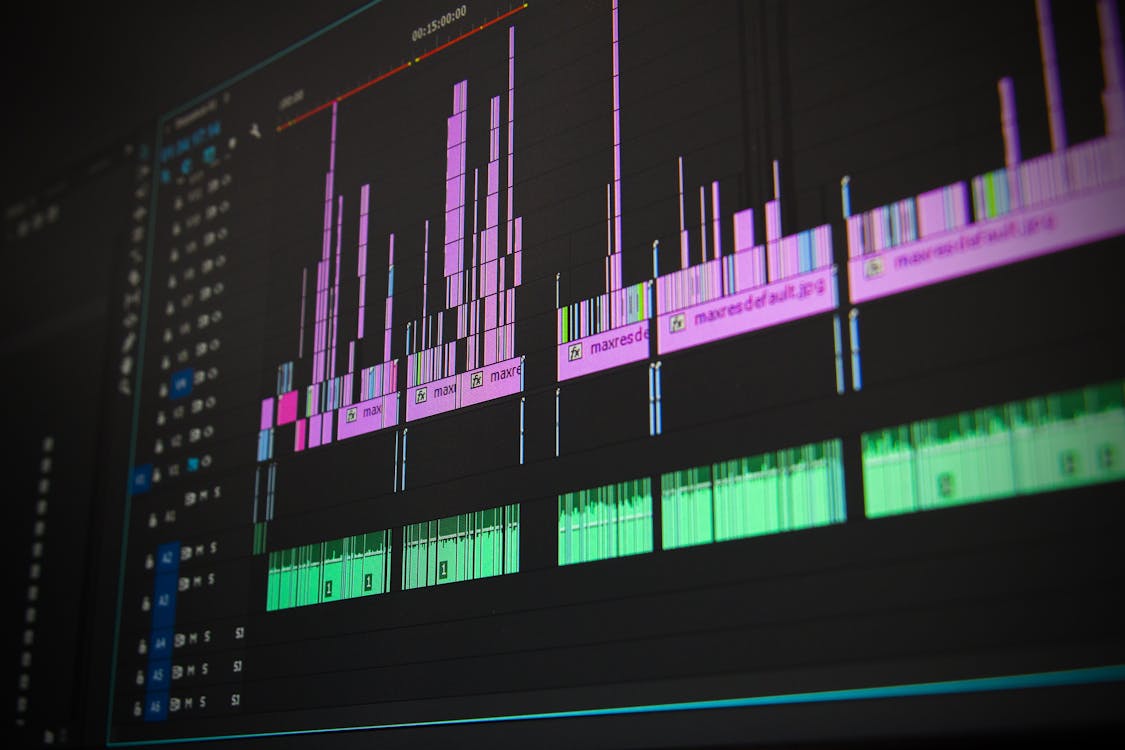 After filming your real estate masterpieces, there may be a few scenes that didn't go so well. Luckily you have the power to remove them through editing. Again, the power of editing lies right in your pocket. There are several apps you can download to help you quickly slice out seconds from your footage, and even engage in color and lightning enhancements to make your videos look spectacular.
If you want to spend more time in the editing room, or if you've recently picked up a DSLR, you'll want to find some computer software. Editing on your computer will give you more control and accuracy, literally shaving off milliseconds of film. Macs & PCs offer free software, such as iMovie, allowing you to edit your footage in detail. We recommend starting with this free software before moving on to paid and more complex editing equipment such as Adobe Premiere or Final Cut. Treat it the same way you treat your progression from smartphone to DSLR. It takes time and practice.
Extra Equipment To Give Your Real Estate Video Content An Edge
As you can see the filming process is all about progression and comfort. The more you film and edit your videos, the more practice you have, the more comfortable you'll feel. A camera and editing software are all you need to create great real estate video content. However, if you want to spice up the process, here are a few other pieces of equipment you may want to consider.
Microphones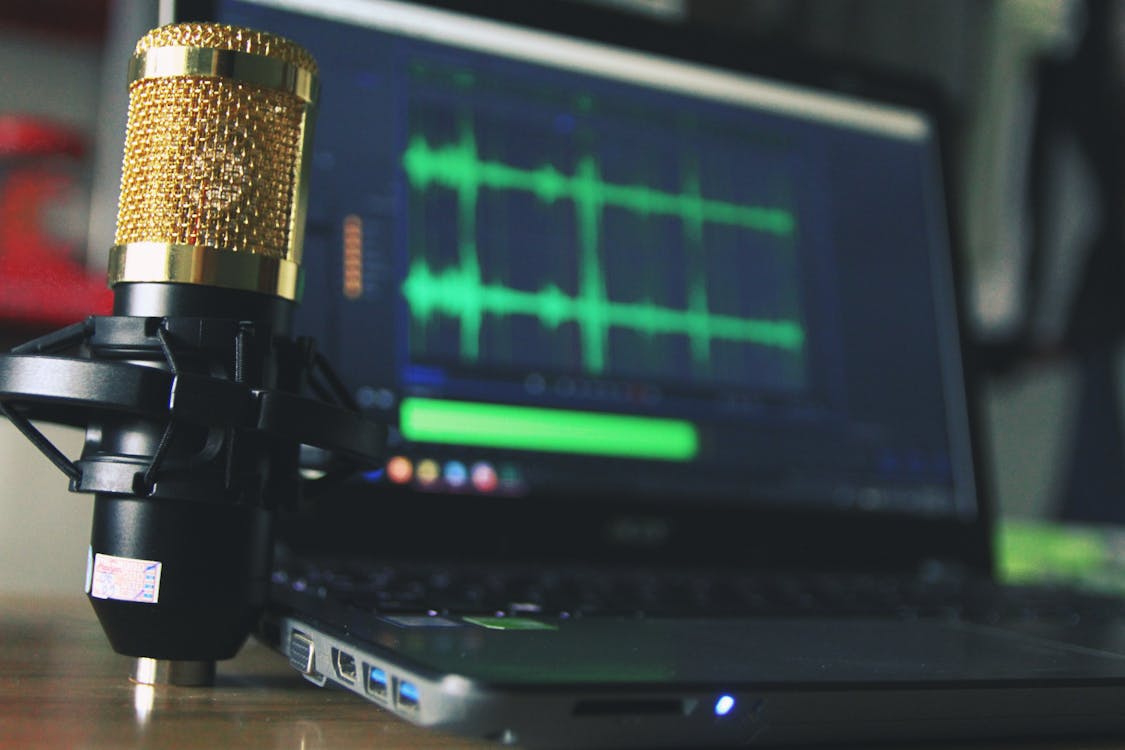 Smartphones and DSLRs both have built-in microphones that do a good job capturing sound. You'll receive no complaints that your videos sound bad when using your cameras built-in microphone, but your videos can sound better with an external microphone. External microphones can be bought for smartphones and DSLRs. For smartphones, they'll connect to USB or headphone ports, and they usually come with a clamping device which grabs on to your phone.
Most DSLR cameras have a port designed for and compatible with external microphones. These are referred to as shotgun microphones, and there is a slot they slide into at the top of most DSLRs. These microphones pick up far more sounds and are perfect for vlog-style shoots where you are filming yourself, or interviewing a potential client. With one of these microphones attached to your camera, you will be ready to film quality point and shoot content.
Investing in Lav microphones for you and your guests can help improve your video interviews. Filmed interviews allow viewers to get to know you and your guest, who could be anyone from fellow realtors to local business owners. Lav microphones clip on to shirt collars or are taped directly to the body. They pick up clear vocals and can be paired with DSLR or smartphone footage.
Tripods & Gimbals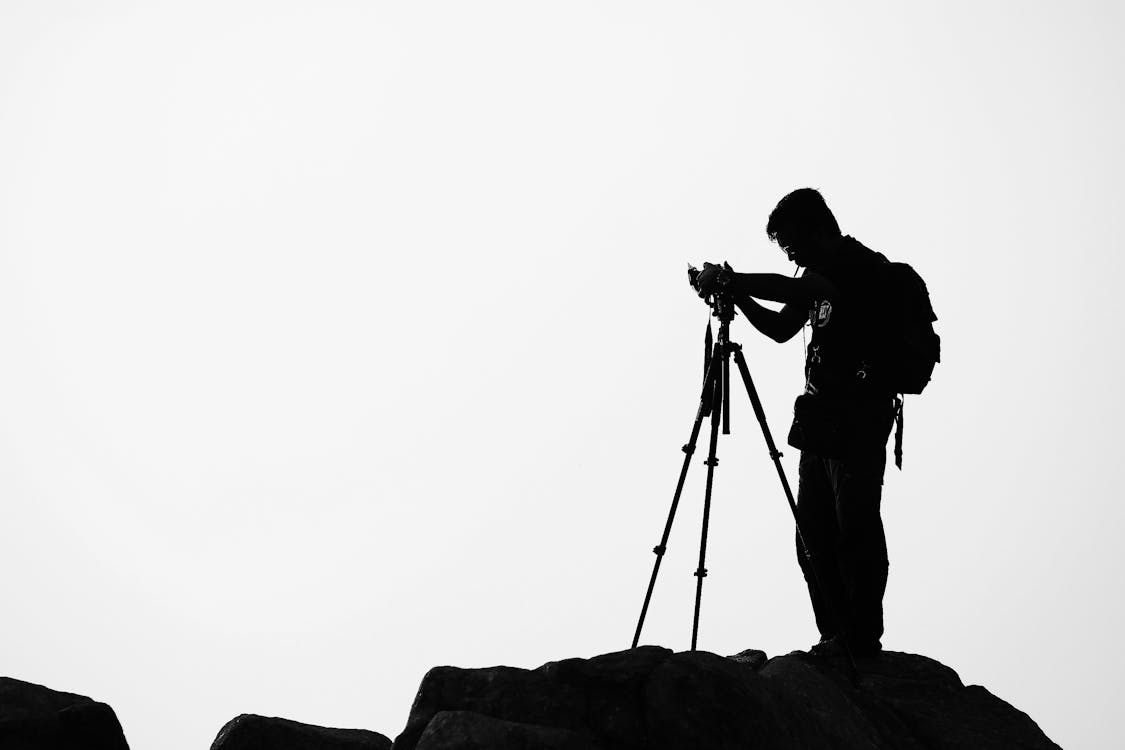 Your arm will probably be tired after all this filming. Just because you can hold the camera yourself for all your home tours and walkthroughs, doesn't mean you can't benefit from a tripod. Tripods are great for a steady shot. They allow you to set up a shot ahead of time and step comfortably in front of the camera.
A tripod also allows you to hone your camera operating skills. You can pan and tilt the camera around various rooms in a house to give viewers a full display. If you are going to buy any additional equipment for your film set up, we recommend buying a tripod first. It can truly add another element to your virtual home presentations.
Gimbals are motorized handheld tools designed to give you a buttery smooth shot. You can find a gimbal designed for either your smartphone or your DSLR and they are perfect for run and gun vlog film styles. Suppose you'd like to give a walk-through tour of a new property, but you notice that holding the camera in your hand causes the footage to shake. Motorized gimbals keep your camera as still as possible to ensure there is no loss of focus or instability. We still recommend buying a tripod before a gimbal as perfect footage is more of a luxury than a need.
Drones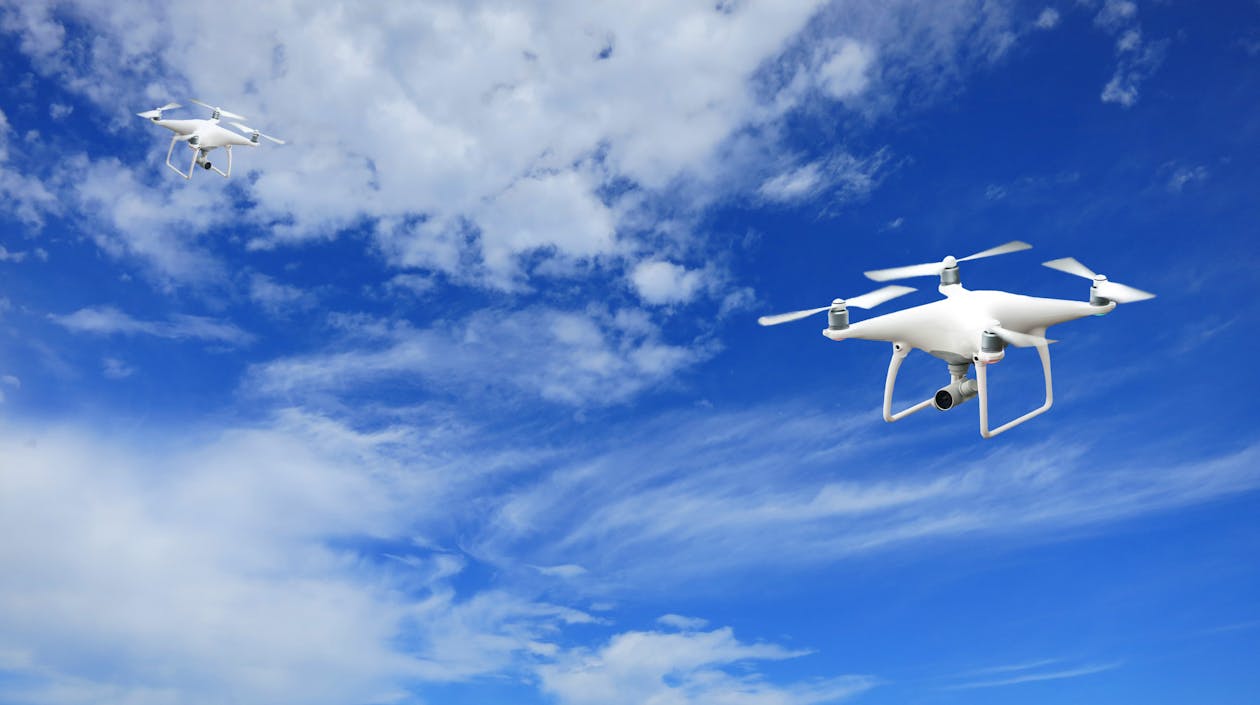 As if filming wasn't difficult enough, now you have to be the pilot of a mini plane. Drones require a lot of patience and funding depending on how good of a pilot you are. Once you get the hang of flying and filming in unison you can blow clients away with awesome aerial shots of your properties and neighborhoods. With drones, you're starting to near Speilberg-level real-estate videography. Drone videos are another luxury, but if you feel like you have the skill and time they can paint a clear picture of a property and neighborhood for your clients.
What Should You Film?
You now have all the equipment, know-how, and dedication to create consistent video content. It's time to decide what you should film. The possibilities are endless, but we have compiled a list for you to get the ball rolling. Remember you and the property should be at the center of every video.
Walkthroughs
Try pairing a video of you leading a walkthrough with the photo slideshow on your listing page. Leading a filmed walkthrough of a home is almost as good as an open house itself. You can stream live walkthroughs to Facebook or YouTube so clients can walk through the home in real-time with you. This allows them to ask any questions that come to mind. Walkthroughs can be filmed vlog-style where you alternate aiming the camera at yourself and different features of the home. Or you can keep the camera aimed at the home while providing voice-over commentary.
Edited Video Tours
These videos are similar to walkthroughs only edited like a short film! These tours will be more about the property and neighborhood a client will be moving into. You can still inject your personality through voice-over narration while editing the footage together. Make sure you film all the noteworthy aspects of the home. The large kitchen, pool, master bedroom ensuite, include it all. Edited video tours are great for tripod and gimbal shots. The goal is to make the video look as "cinematic" as possible. If you have a drone, now is the time to fly it to capture stunning aerial footage. Especially if you're selling waterfront properties. Feel free to incorporate royalty free background music to amp up the theatrics.
Video Interviews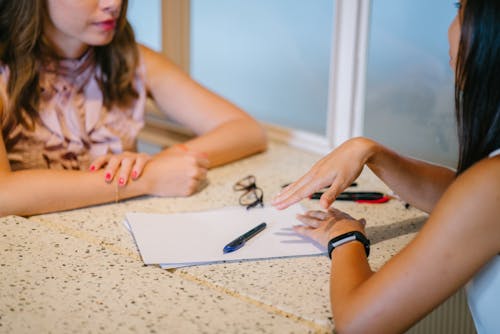 Interviews allow you to show off your personality and brand while promoting the stories and business of others. You can interview anyone! Since in-person interviews are unsafe to conduct due to Covid-19, you'll have to rely on Zoom interviews. They can be easily recorded, edited, and posted to your social media channels. Interview buyers and sellers you've worked with before. These videos serve as testimonials for your work. Connect with other realtors you know and discuss the state of the real estate industry to give clients helpful tips for navigating their real estate transactions.
The most important interview you can conduct is with small business owners in your area. This helps to promote you as a hyperlocal agent dedicated to supporting local causes. Sharing these videos with your followers and on your website helps build your network and referrals while promoting local businesses.
Advice Videos
In addition to advising through interviews with experienced realtors, you can also advise your clients on your own. Break your advice down into top ten or top five lists. This is an entertaining format for giving your clients valuable home buying and selling information. For example, "Top 5 things to look for before you buy a house." This interests the viewer enough to check out your video while delivering a quick breakdown of valuable information. This makes it easy for your clients to consume and saves them time.
A little Bit About Me
Think of this as a visualization of your "About Page" from your website. This is where you can appear in front of the camera and tell clients all about yourself. Give them information on your background, real estate history, and any other relevant points you feel clients should know. Try making formal and informal "About Me" videos. For example, sit behind a desk and cut in images or clips. Or take your camera with you on the go. It can be vlog-style or cinematic. The choice is yours as this will probably be the first video a client watches to learn more about you. If you work with a team, these videos are ideal for introducing them and your office culture.
Neighborhood/Community Videos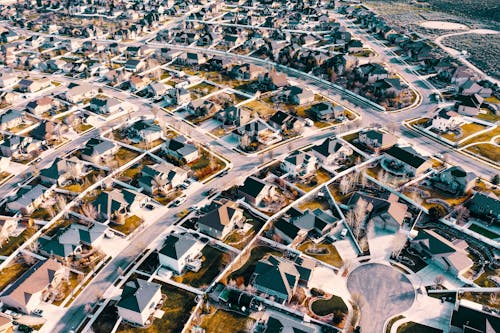 As local realtors, it's good to show off your wealth of knowledge about a particular community or neighborhood through an informative video. These videos can show prospective clients everything your neighborhood has to offer. Be sure to highlight schools, community centers, restaurants, and attractions. In addition to selling properties, you also have to sell communities to your clients. And that's where these videos come in handy. Film them like your edited home tours featuring cinematic footage with voiceover work from you or elegant music. It's a good opportunity to show off any hidden gems you've found while living in the community.
Event Videos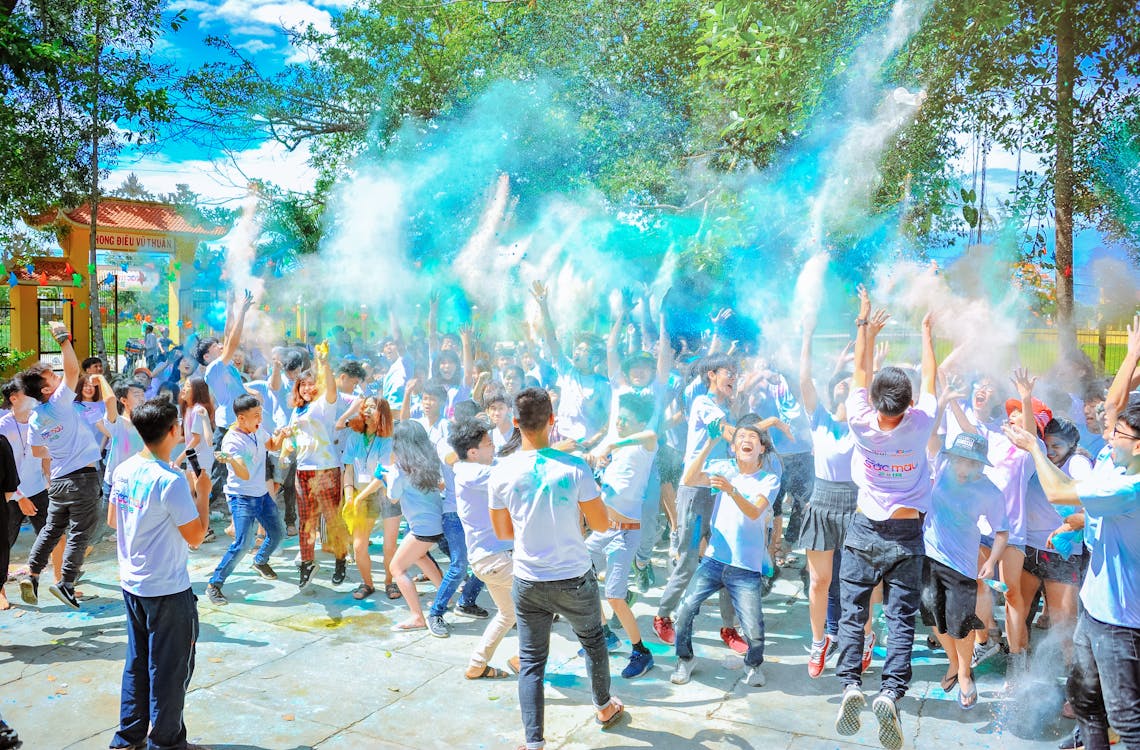 Before the Covid-19 lockdown in-person events were a regular occurrence. Event videos are great for promoting community causes such as fundraisers and barbecues. Online events can also be recorded and shared. Record and share events where you talk about the industry or give personal insights with your followers.
Remember, each of these video styles acts as a brick to help build your brand and business. Offering a variety of content will help keep your followers engaged with your work. Don't stick to one video style, try offering at least three different formats to keep things fresh. Try experimenting with different runtimes for your videos, but always keep your client's time in mind. Videos on average should run five minutes unless you're conducting an in-depth interview with a local business owner or fellow realtor.
Where Should You Post Your Real Estate Video Content?
After filming and editing your videos you're now ready to share them with your clients and followers. What's great about video content is that you can share it across your social media accounts. However, some videos are more suitable on specific platforms.
Start A YouTube Channel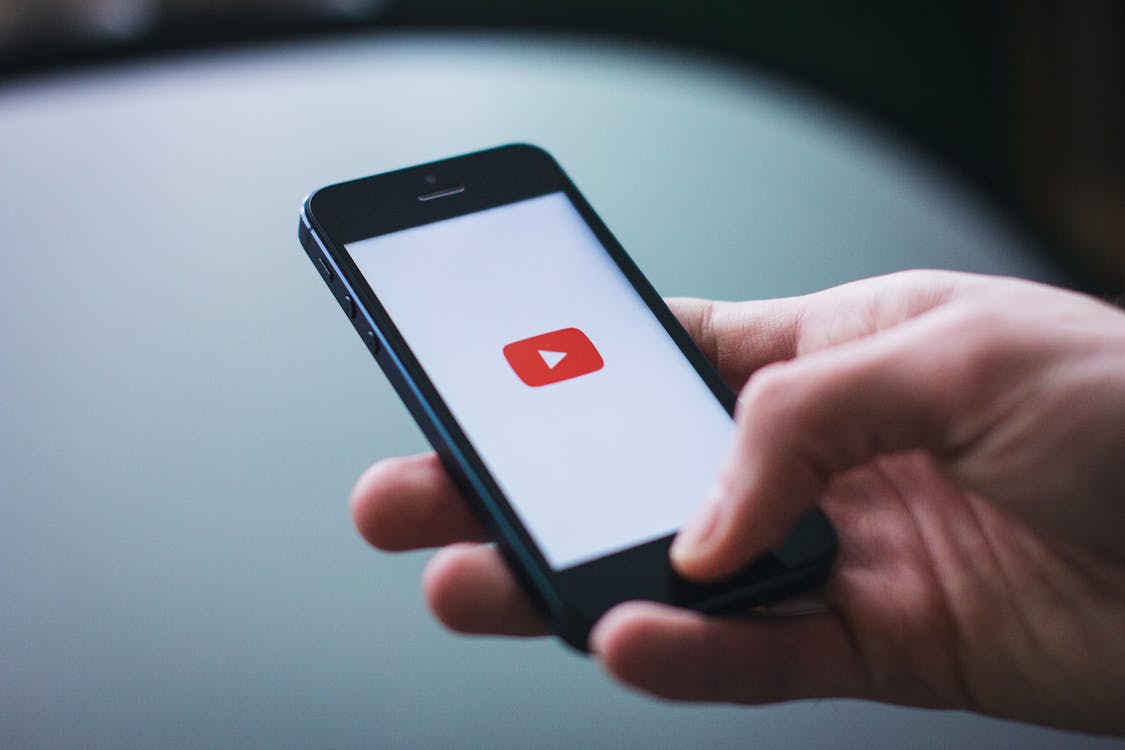 It's no secret that YouTube is the Mecca for all video content. Realtors must take advantage of the platform. Creating a channel and hosting videos on YouTube allows you to share a YouTube link across all your platforms instead of uploading your video over and over to each specific site. And YouTube offers an array of tools to help you promote your videos including SEO, tagging, thumbnails, and creative titles. With enough dedication you'll be on your way to joining the league of YouTube real estate influencers.
For example, you've filmed and edited a video tour for a new property. Instead of uploading the video to Facebook, Twitter, Instagram, LinkedIn, and Realtor.ca, or Zillow, simply upload the video to YouTube and share the link across all your platforms. This allows you to track all traffic through YouTube, which offers in-depth analytic tools. You can access viewer demographics and see where the majority of your traffic is coming from. YouTube is an ideal platform for all the video formats mentioned above and it allows your clients to subscribe and keep up with future content. YouTube is great for finding new clients who may not be familiar with you or your real estate business. Also, YouTube allows you to live-stream your content which can be perfect for virtual open house walkthroughs with clients.
Use InstagramTV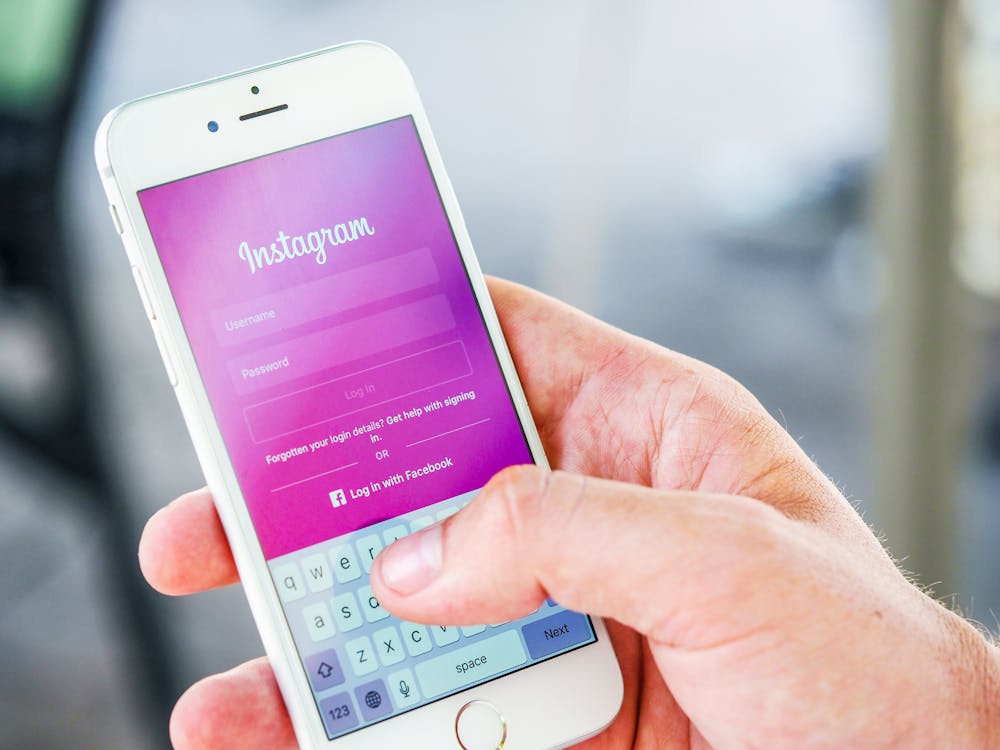 Seasoned Instagram users know that the platform only allows you to post video content with a one-minute run-time. Back in 2018, Instagram launched IGTV, allowing users to post long-form video content while having access to all of Instagram's hashtags and promotional tools. After filming and editing your video, simply upload it to the IGTV section of your Instagram account. Tag it properly and even add a location if it is a video promoting a listing.
InstagramTV allows you to connect with your current followers on the platform and earn more followers after your content gets viewed. IGTV content stays within the platform and cannot be shared with your other social media pages, but it is still effective for finding new followers.
Don't Forget About Facebook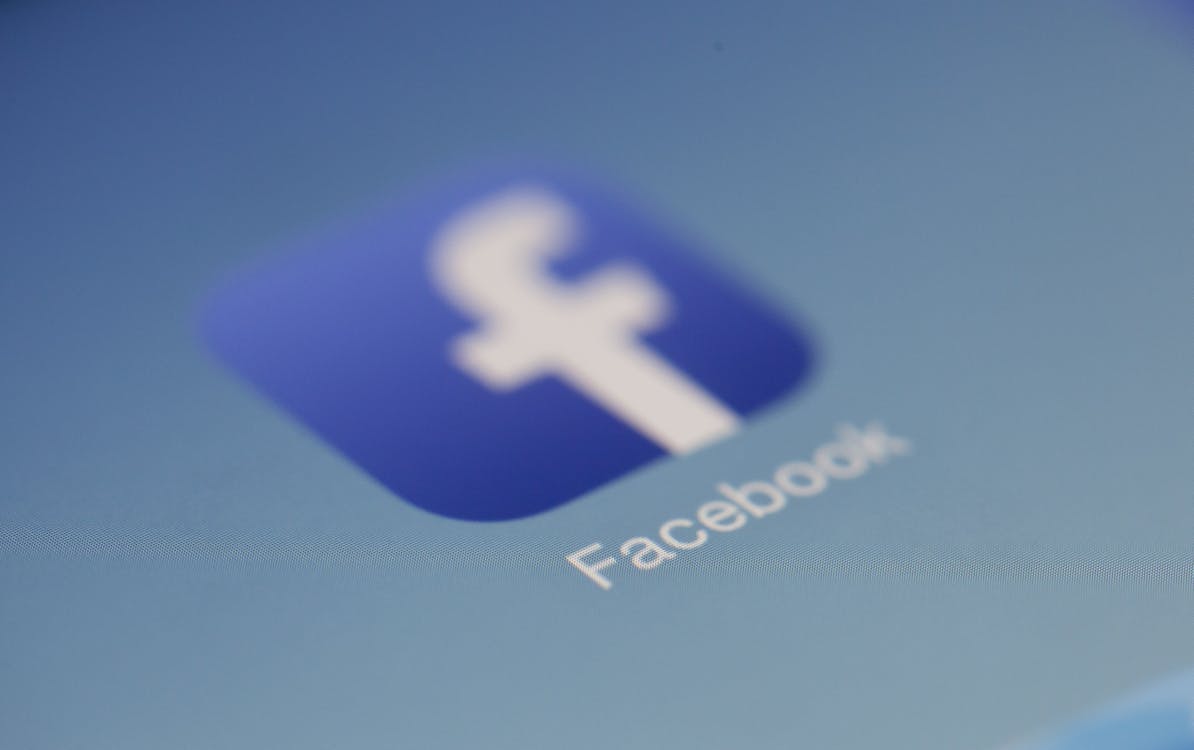 Facebook is great for both written and visual posts, which makes it an ideal candidate for your event videos. Not only can you write in-depth about an event, but you can also show your followers exactly what happened. You can write a detailed about page and then pair it with your "About Me" video. It gives clients options to either read about you and your business or see it in action.
You don't have to be the next Kubrick to start filming your real estate videos. You also don't need expensive equipment to get started. Simply using your smartphone and available social media channels is enough to get in the habit of filming regularly. One thing is certain, you are missing out on opportunities to connect with new clients if you neglect filming videos. If making videos is not your forte, several professional videographers will help you get your video content and production efforts off the ground. As long as you keep yourself as the focus of the videos you will build your brand, connect with new clients, and find success.
References
Why Real Estate Video Marketing Is Essential in 2020
https://www.brafton.com/blog/video-marketing/real-estate-video/
The Ultimate Guide To Video Marketing
https://placester.com/real-estate-marketing-academy/real-estate-videos-worth-creating-marketing
Highest Paid YouTube Stars Of 2020
https://www.forbes.com/sites/maddieberg/2020/12/18/the-highest-paid-youtube-stars-of-2020/?sh=3ba5c6056e50
The Basics of the DSLR Camera
https://www.adobe.com/ca/creativecloud/photography/discover/dslr-camera.html#:~:text=DSLR%20is%20a%20term%20that's,the%20right%20choice%20for%20you.
Comments
comments